This project is self negotiated. I chose to create packaging for a Cadbury's sub-brand, 'Families' chocolate box. Cadbury's are celebrating their 185th  birthday with a limited edition chocolate product.
Families is about bringing all the famliy together. Each chocolate has a persons characteristic, to make it more personal to the buyer. It's fun, traditional and qwirky - Just like Cadburys!
I chose to screen print on to a hand made wooden box (made by myself), as it gave the design more character. The colours represent the chocolates with warmth and texture.
Extra Design: Recipe book for Cadbury's homemade treats and a gaming app for the children to get involved.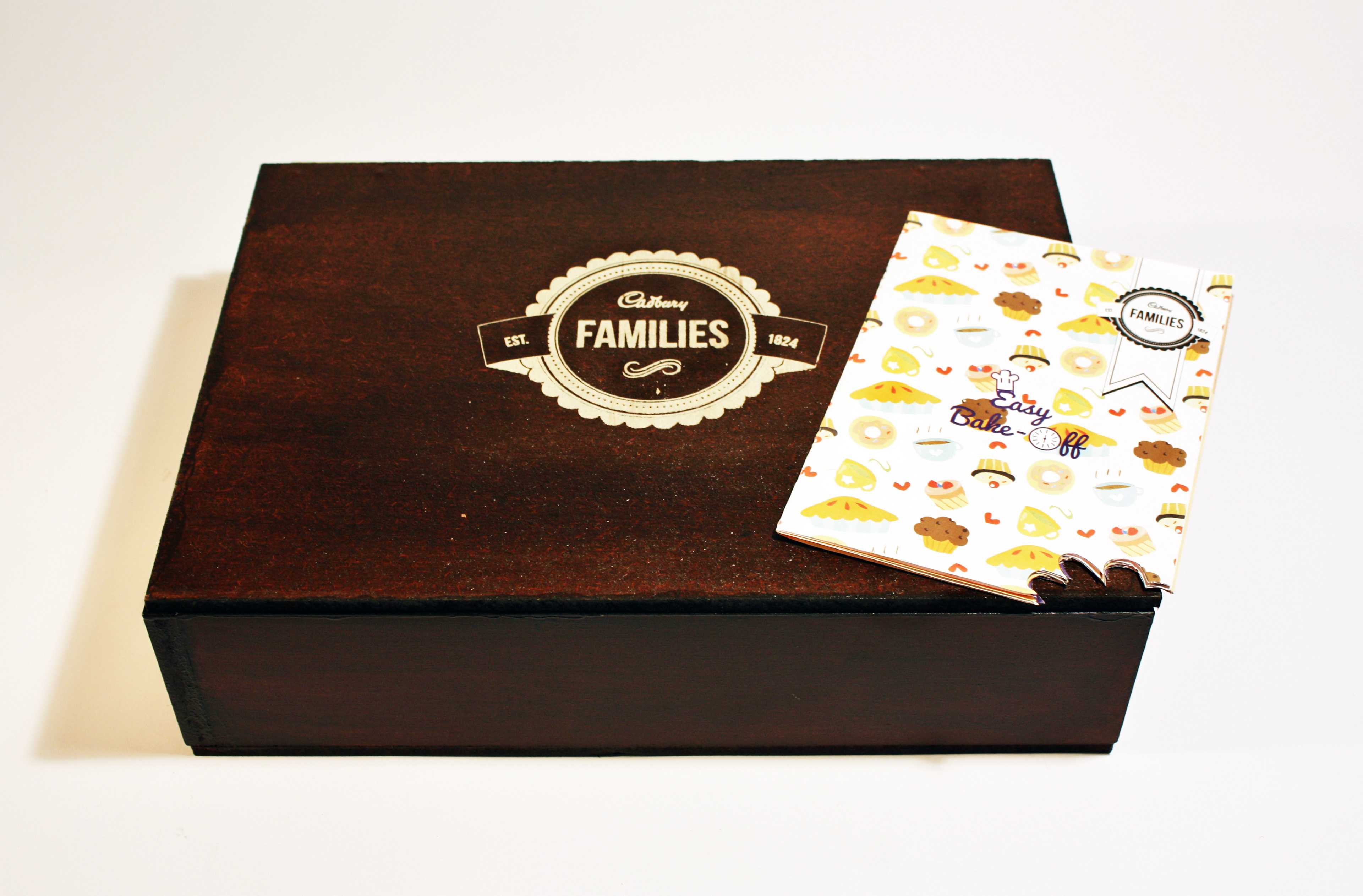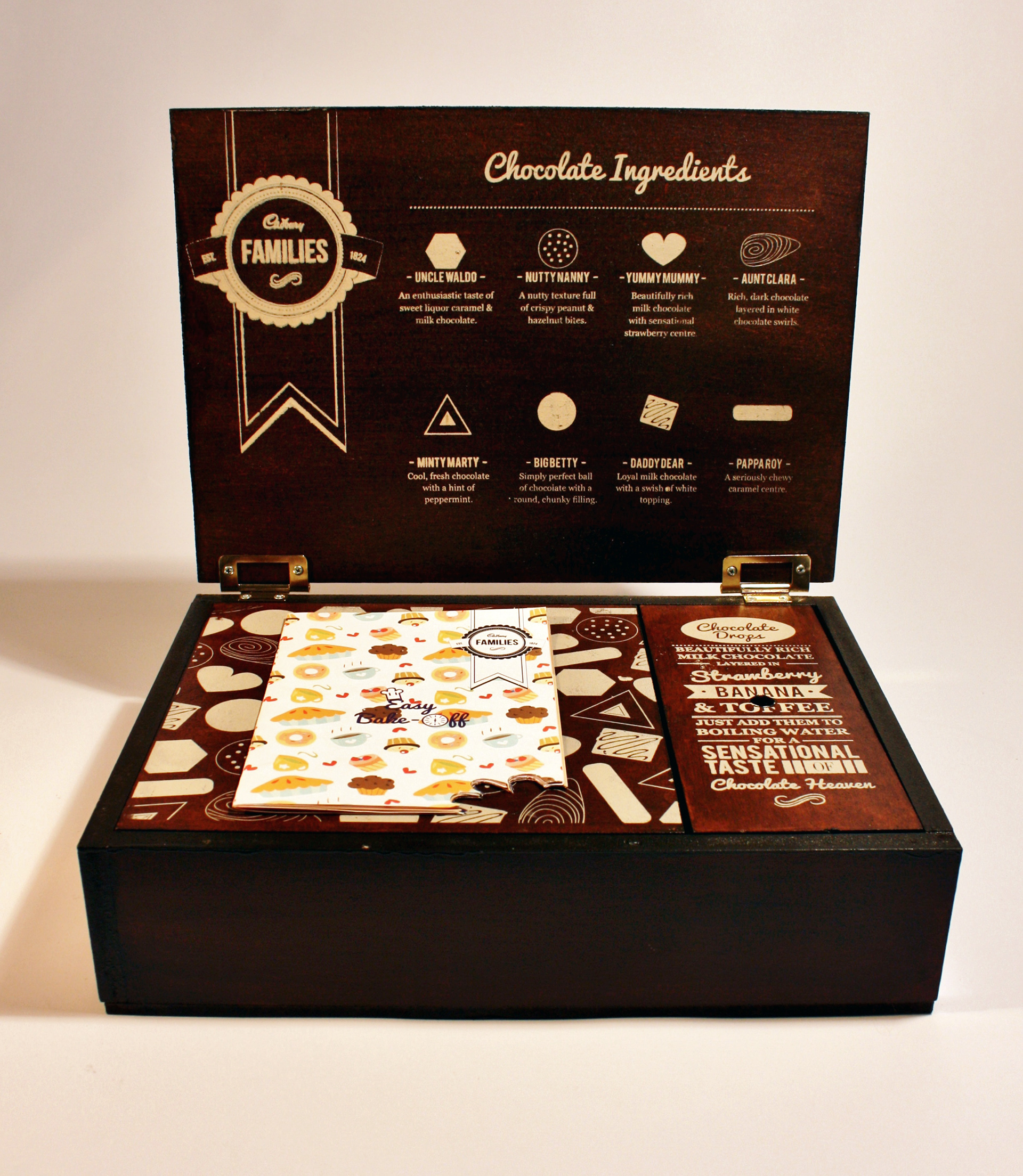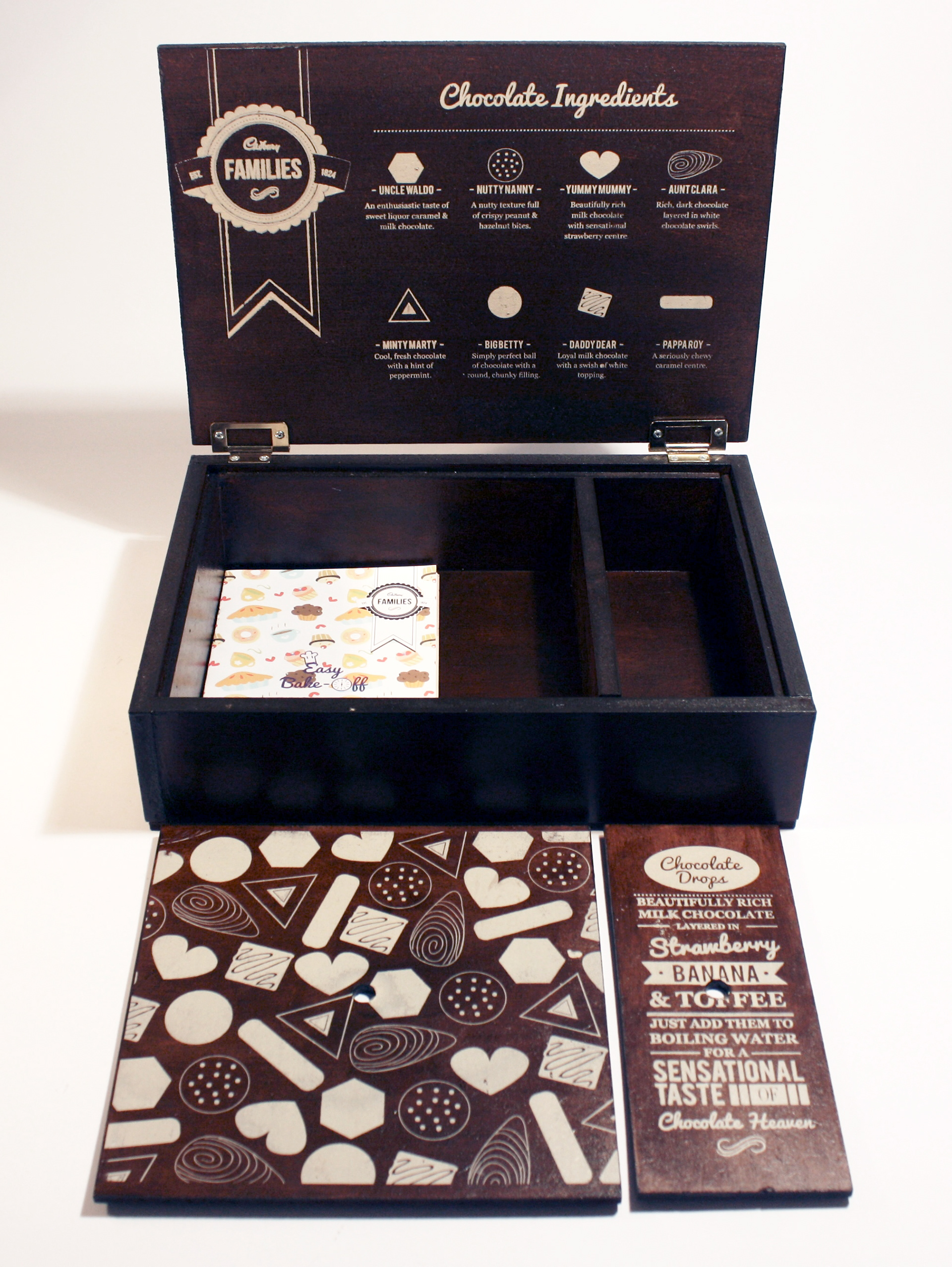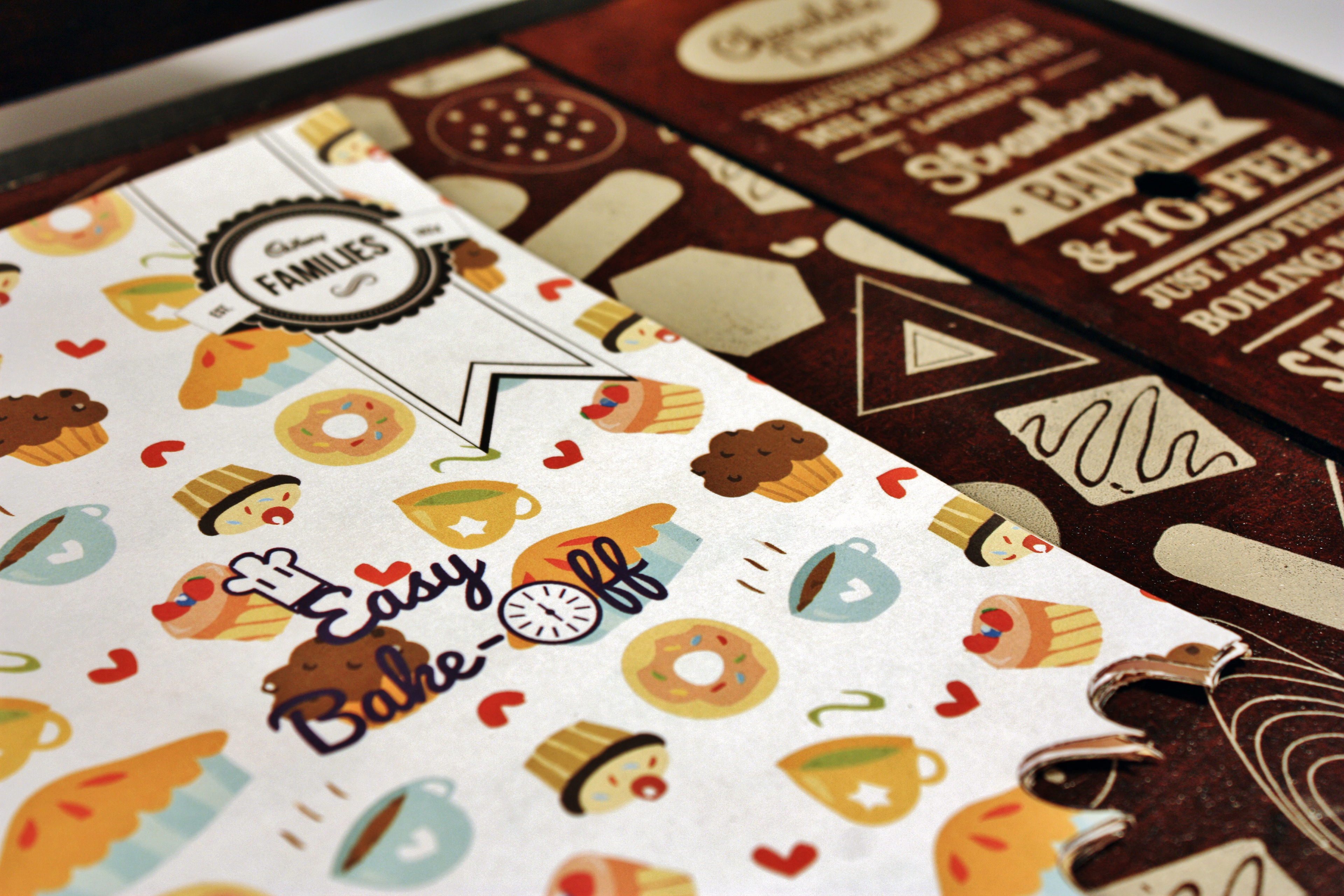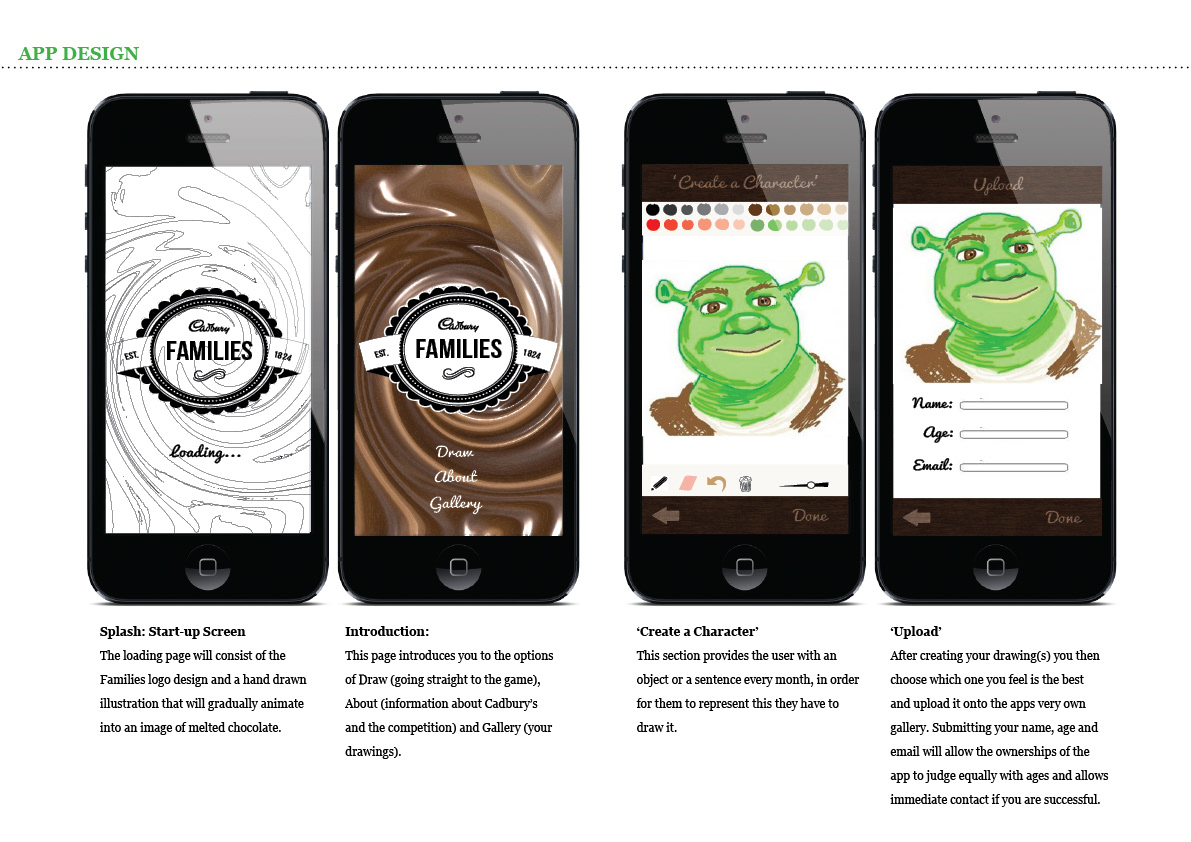 Flat spreads of the recipe book. Containing tasty treats for all the family to enjoy.